Heather McLaughlin was born in 1983 in Baltimore Maryland. She later moved to Red Lodge Montana, on the north border of Yellowstone Park, in 1991. After falling in love with the mountains, but missing the ocean, she continued westward to Portland, Oregon. There she completed her Bachelors of Fine Art with a focus in traditional Printmaking in 2005, at Pacific Northwest College of Art.
Over the last two decades in Portland, she has served on the board of Flight 64 Non-profit Printmaking Studio, managed the Printmaking facility at Pacific Northwest College of Art, coordinated programming at True North Studios and assisted with numerous art events. In addition to serving local studios, Heather started her career as a private art instructor in 2005. Ranging from adult copper plate etching classes at PNCA, to screen-printing workshops at Rock n' Roll Camp for Girls, to paper mache after school SUN classes, Heather enjoys teaching a variety of ages and media.
Heather can often be found teaching or working on her practice at the Sou'Wester Lodge, where she now serves as one of the newest board members. In Portland, Heather works at her art space and print shop, Lunar Phase Studio, which is shared with a variety of other rad Portland artists. In addition to her art and teaching, Heather is also a performer, musician, production assistant, and loves to spend time in her garden accompanied by her chickens when she is not traveling.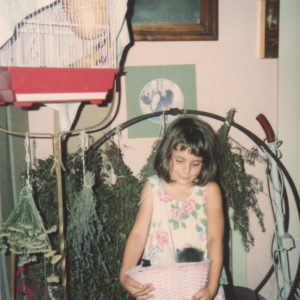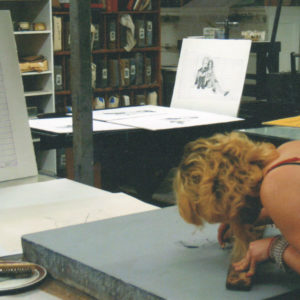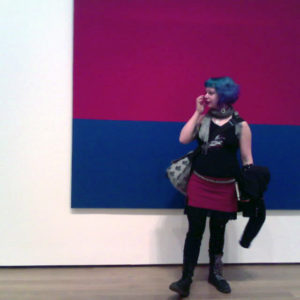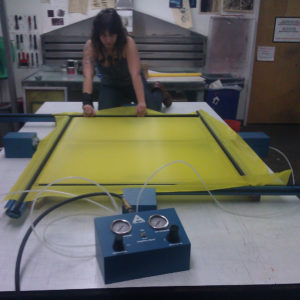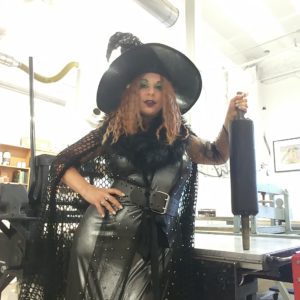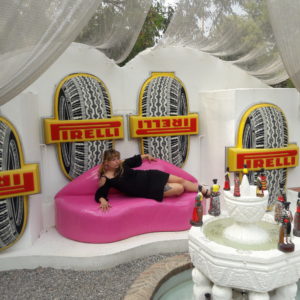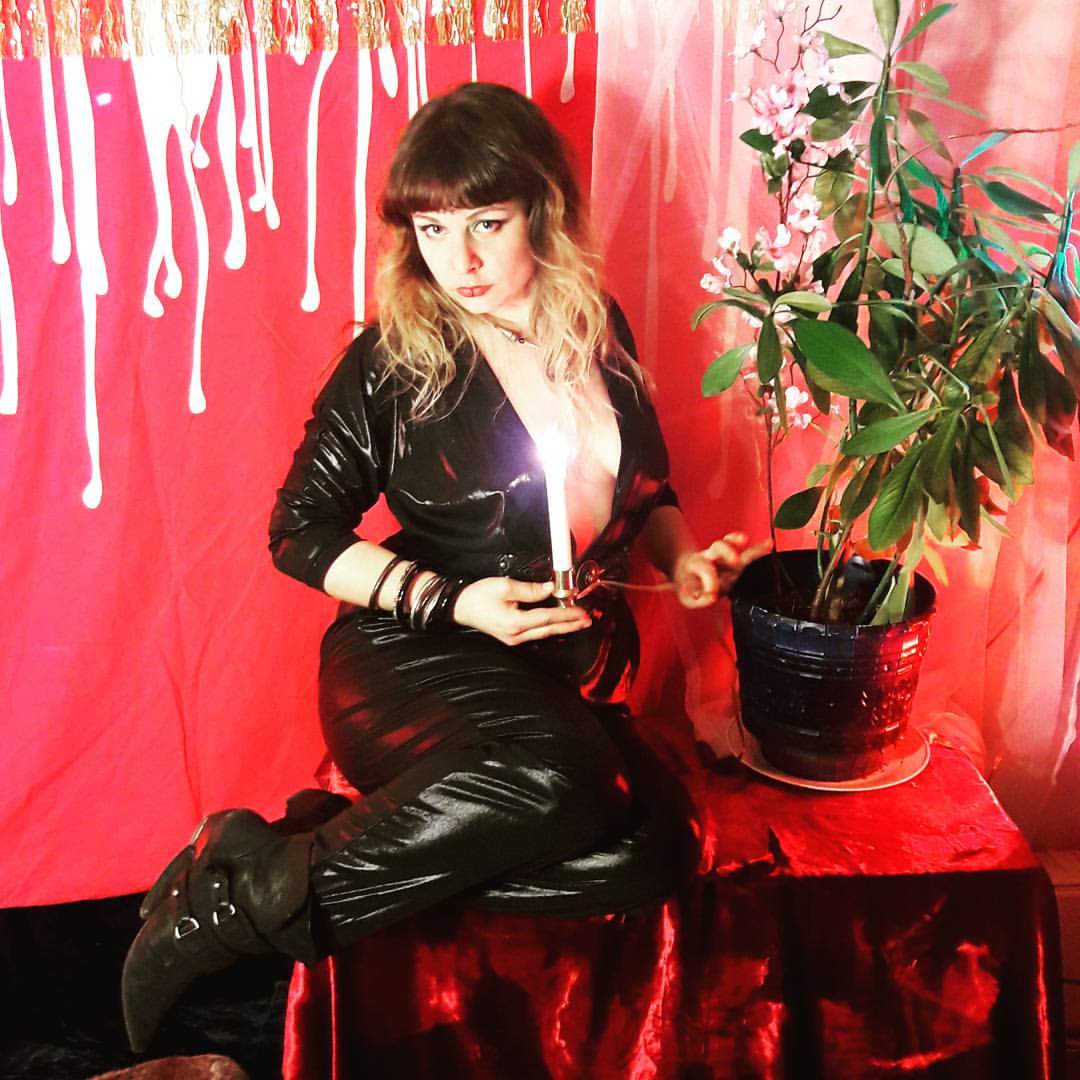 Heather Ray McLaughlin (b.1983 Baltimore MD, USA)
Education
Pacific Northwest College of Art, Bachelor of Fine Art in Printmaking, 2005
Solo Exhibitions
2019    "Deep Skies" Red Fox, Portland OR
2018    "Deep Skies" Thurman Street Collective, Portland OR
2018    "Deep Skies" Sou'Wester Art Gallery Trailer, Sea View Wa
2017    "New Work by Heather McLaughlin" Beulahland, Portland OR
2010    "Hardcoremermaid" Berbati's Pan, Portland OR
2008    "Hardcoremermaid" Flight 64 Studio, Portland OR
2006    "New Work by Heather McLaughlin" Muddies Coffeehouse, Portland OR
Collaborative Projects
2021    "Dundee Lodge Campout Volume III" Gaston, OR
2021    "The We in Wellness" Gallery 1122 Outdoor, Portland OR
2021    "To Reconvene, Sou'Wester Arts Week" Sou'Wester, Sea View, WA
2020    "Sou'Wester Arts Week" Sou'Wester, Sea View, WA
2019    "Ideological Outsider Art Show" Dundee Lodge Campout Volume II, Gaston, OR
Selected Group Exhibitions
2019    "Currently Here" Place Gallery, Portland OR
2018    "The Space Under the Surface" Juried Show, Arelne and Harold Schnitzer Center for Art and Design, Portland OR
2017    "Live/Work curated by Martha Daghlion" Grapefruits, Portland OR
2015    "Ride" Curated By Martin Ontiverous, Pony Club Gallery, Portland OR
2013    "Music Fest Northwest Poster Show" Jupiter Hotel, Portland OR
2013    "Girls Who Print Girls Portfolio" Bliss Hall Gallery Youngstown State University, Youngstown OH
2011     "Community" Curated By Mike McGovern, PCC Rock Creek Campus Gallery, Portland OR
2011    "Yea Big" Stumptown Printers, Portland OR
2010    "Hard Work Pays" Weiden and Kennedy, Portland OR
2009    "Ladies Night" Happy Dog Gallery, Chicago IL
2009    "Dark Bohemian Carnival" Vino Vixens, Portland OR
2009    "Body Parts" False Front Gallery, Portland OR
2009    "Music Fest Northwest Poster Show" Backspace, Portland OR
2009    "Hexchange" Hexagon Gallery, Baltimore MD
2008     "Portland Prints" City Hall, Portland OR
2008    "Næstved International Mini Print Exhibition" Rønnebæksholm Arts and Culture Center, Næstved Denmark
2006    "Print Zero Studios Print Exchange IV" Powell's Books Bh6 Gallery, Portland OR
2006    "Print Zero Studios Print Exchange IV" Rainbow Building Gallery University of Miami, Coral Gables FL
2006    "Print Zero Studios Print Exchange IV" Pratt Fine Arts Gallery, Seattle WA
2006    "Print Zero Studios Print Exchange IV" Print Walls Gallery, Madison WI
2006    "Print Zero Studios Print Exchange IV" Center for the Arts University at Buffalo, Buffalo NY
2005    "Northwest Print Council's The Next Generation, Pacfiic NorthWest College of Art Commons, Portland OR
2005    Print Zero Studios Print Exchange III" Blue Door Gallery, Seattle WA
2005    Print Zero Studios Print Exchange III" Rainbow Building Gallery University of Miami, Coral Gables FL
2003    "Print Club" Stumptown Coffee, Portland OR
2003    "New Proof" Pacfiic NorthWest College of Art Commons, Portland OR
Bibliography
Josephy Center for Arts and Culture, "Oregon Printmakers: from the Collection of Christy Wyckoff" Esprit Graphic Communications 2017, pg 34,53
Rønnebæksholm Art and Culture Center, "Næstved International Mini Print Exhibition" Grafisk Værksted Næstved 2008, pg 28
Pacific Northwest College of Art Continuing Education Catalog, Cover, Spring 2013
Collections
Albert Solheim Library, Portland OR
The Hexagon Gallery, Baltimore MD
Goya Contemporary and Nudashank, Baltimore MD
International Printmaking Museum, Carson CA
Zuckerman Museum Archives, Atlanta GA
Print Zero Studio, Seattle WA
East Oregon University, La Grande OR
Teaching Appointments
2017 – 2021    Instructor, Sou'Wester Arts, Sea View WA
2013 – 2019    Printmaking Studio Manager, Pacific Northwest College of Art, Portland OR
2005 – 2019    Instructor, Continuing Education Program, Pacific Northwest College of Art, Portland OR
2018        Instructor, MFA Low-Residency Program, Hallie Ford School of Graduate Studies, Portland OR
2009 – 2013    Printmaking Studio Technician, Pacific Northwest College of Art, Portland OR
2009 – 2012    Instructor, Rock n' Roll Camp for Girls, Portland OR
2007        Instructor, New Avenues for Youth, Portland OR
Residencies
2016-present, yearly or bi-yearly art and teaching residencies at Sou'Wester Arts, Sea View WA
Professional Service
2012-present    Owner/Operator, Lunar Phase Studio, Portland OR
2020        Program Manager, True North Studios, Portland OR
2015-2019    Staff Council, Pacific Northwest College of Art, Portland OR
2008-2013    Board of Governors, Flight 64 Studio, Portland OR
2016        Demos and Projects Coordinator, Southern Graphics International Council Conference 2016, Portland OR
2005-2007     Event Assistant, Affair the the Jupiter Hotel, Portland OR